The Nation's Most Trusted Gutter Guards ®
Finally, A Gutter Guard That Works As Promised.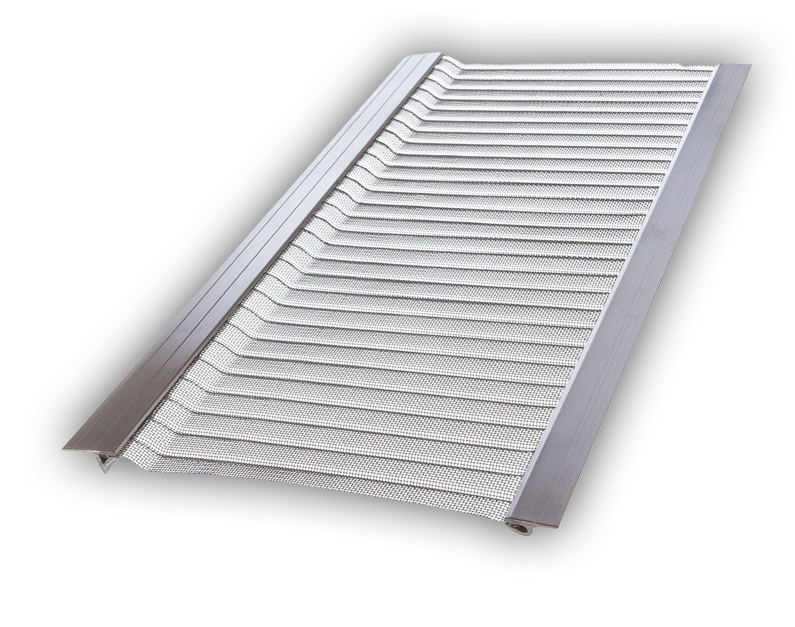 -------- Keeps Out --------
Pine Needles, Leaves, Pests, Rodents & More

EasyOn Gutterguard® Kit Includes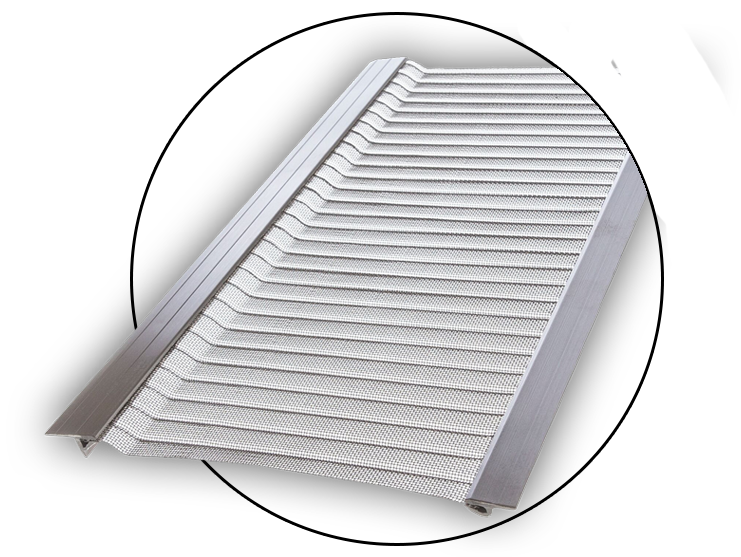 Gutter guards with 3m tape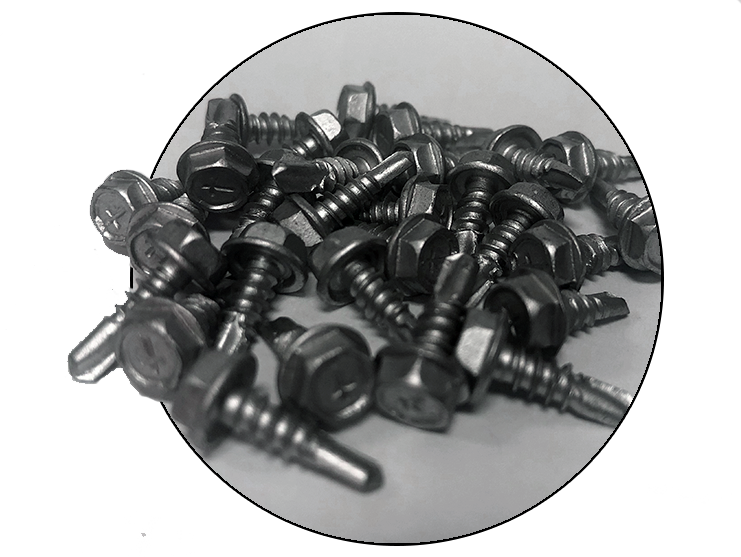 Self-tapping screws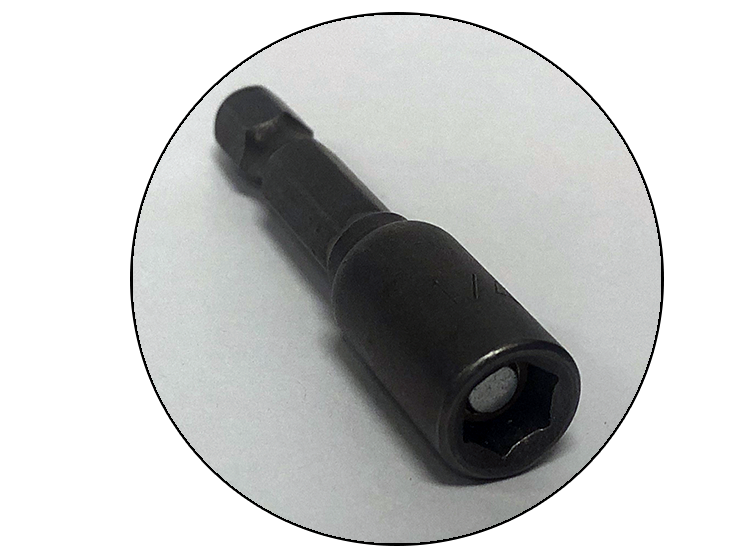 1 magnetic hex head
Why Do Thousands of Homeowners Choose EasyOn Gutter guard®?
It starts with our promise to you:
Do it Right. Do it Once.®
Materials That Stand the Test of Time
Our aluminum and stainless steel materials withstand the elements year after year and won't warp, crack, or rust.
Flexible Installation Options
EasyOn Gutter Guard® is designed to work with any gutter and roof type. There's no need to worry about what style of roof or gutter you have.
Helping You Get it Right the First Time
While installation is simple, customers praise our detailed instruction manual that ensures you get the job done right.
We're Here When You Need Us
If you run into questions, we're available. Our world-class, US-based support team is ready to take your call and get your questions answered quickly.
I have used plastic versions and was unhappy with their cheapness and the results. I was worried it would be harder to install. I was glad it was easy to install and how sturdy it was made.
I have a few rental properties and have used many products to keep leafs out of the gutters. The EasyOn product has worked the best. It secures nicely to the gutter with the provided screws. I will continue to use only this product from now on.
Found this product was easier to install than even the instructions suggested. I did the side of my house most susceptible to filling up with leaves, and was so pleased with the results I went back and bought enough to finish the whole house.
We purchased these from Costco and then we had our gutter cleaner guy install them due to the height of our roof- they thought it was a superior product and they use the product themselves. Easy to install and WORTH THE MONEY! They do the job!!
The rain gutters always getting clogged with pine needles. Stainless mesh screen allows water to flow freely with none going over the edge. Easy to install and easy to match various roof pitch. Great product for the price and will keep me off the roof.
Replaced old plastic gutter guards and installed 72' yesterday afternoon in ~ 2 hours. Much easier to install than previous plastic guards. Thunderstorm last evening with no overflow from gutters!
Recently installed these - very straightforward and easy to do so. quality is solid and the double sided tape on the front edge is proving to be strong. Highly recommend these - have put on countless alternatives, but none seem to last. These are clearly different
Just as advertised! Easy to install and looks like it will hold up for a long time. We've got tall trees, including evergreens, and other gutter guards have failed.
Had these installed earlier this month that turned out to be the wettest May on record. The handyman I used for the install said they were the best quality looking ones he's ever seen and was considering them for his own house.
I bought the 5" guard at a Costco Warehouse. The guards were installed in no time and I was so impressed I ordered more from Costco.com to install in other areas.
I am very happy with the gutter guard. It was simple to install and it works great. I have many pine trees and Oaks so I have spent many hours cleaning out my gutters before installing the gutter guards. They do what they say, keep out the leaves, needles and debris.
I bought my Easy On Gutterguards for our cabin where I had to repeatedly clean leaves out of the gutters.After installing them I was very happy to see all of the rain going into the gutters and all of the twigs and tree flowering parts kept out of the gutters.
I purchased this product and found it very easy to install on my guttering system. Price was right and the gutter screens do a great job of keeping all the debris out. Just as good as all the expensive gutter guard companies but, at a much better price.
I removed my old plastic gutter guards for these. Just thought I'd give them a try. The difference is night and day. These gutter guards are very well made, and easy to install. Took about an hour to do the bottom gutter on a two-story house. Great product!
Best product Costco has offered EasyOn Gutterguard delivers what it promises: Top-quality products and services. The Gutterguards couldn't be simpler to install for a DIY'er like me. The instructions were super clear, and their customer support was amazing. Much bigger brands have a lot to learn from studying the EasyOn play book. I'm extremely pleased with the result and I don't say that very often about any product.
Bought this a few weeks ago and was easy to install about 100 feet in about an hour. Had a few hard rains since and worked like a charm. Well constructed and should last fr the life of the house. Don;t mess around around with the cheaper ones at box stores. Gutters are a pain of a job. Just do it right and be done!
We stand behind our products with our
An Easy, DIY Installation
We've designed EasyOn Gutter Guard ® with a simple installation in mind. Manageable 4-foot sections slide right into place. Then, either tape them on with the 3M high-bond tape, or screw them on. Most homes are completed in an afternoon.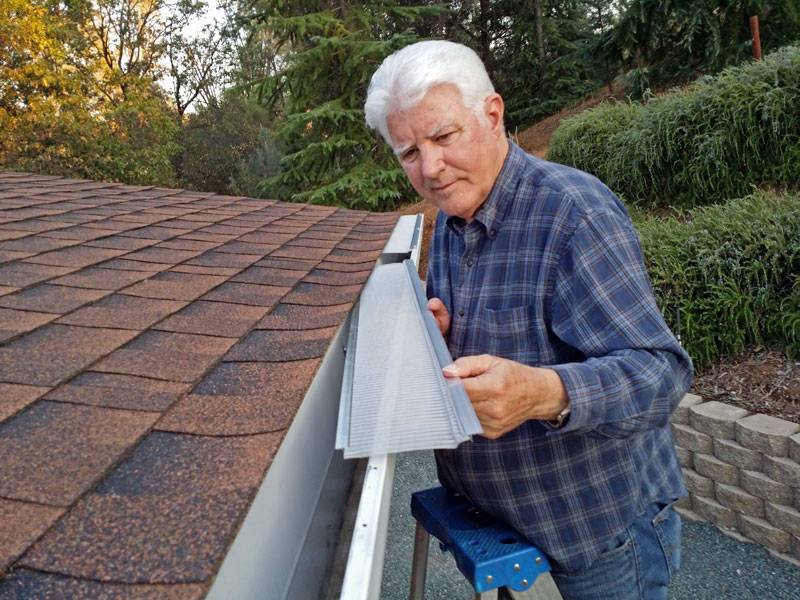 What's Unique About Our Micro-Mesh?
First, it's Type 304 Stainless Steel, which offers rust and corrosion resistance. It's also a 30 Mesh, meaning it has 900 holes per square inch. This provides the perfect balance for debris blocking and water filtration.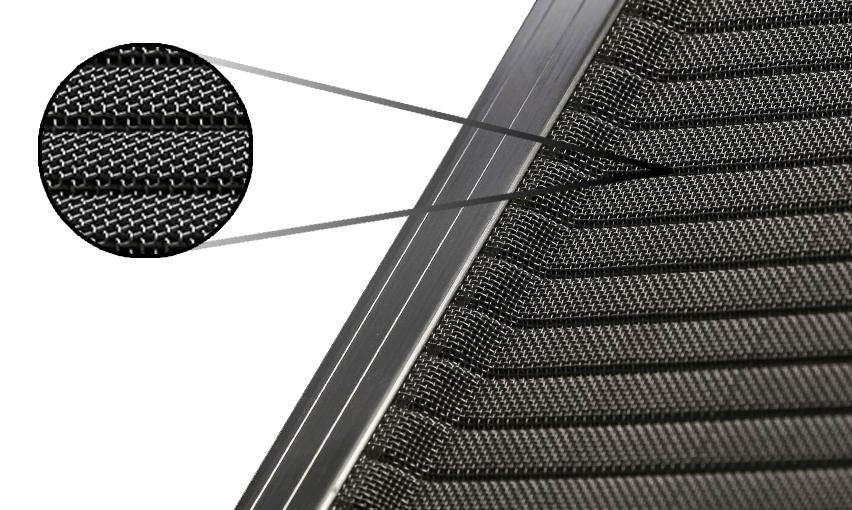 The V-Bend Advantage
Our patented V-Bend technology offers superior efficiency in water filtration and self-cleaning capabilities compared to standard mesh products. It also adds rigidity to the mesh, helping it withstand heavier debris without sagging.
"I bought this a few days ago and put them on in about 3 hours. Best idea ever. Easy on for sure."
It's Environmentally Friendly, Too!
Many gutter guard products use plastic or uPVC, which is harmful to the environment. EasyOn is made from aluminum and stainless steel, both of which are 100% recyclable.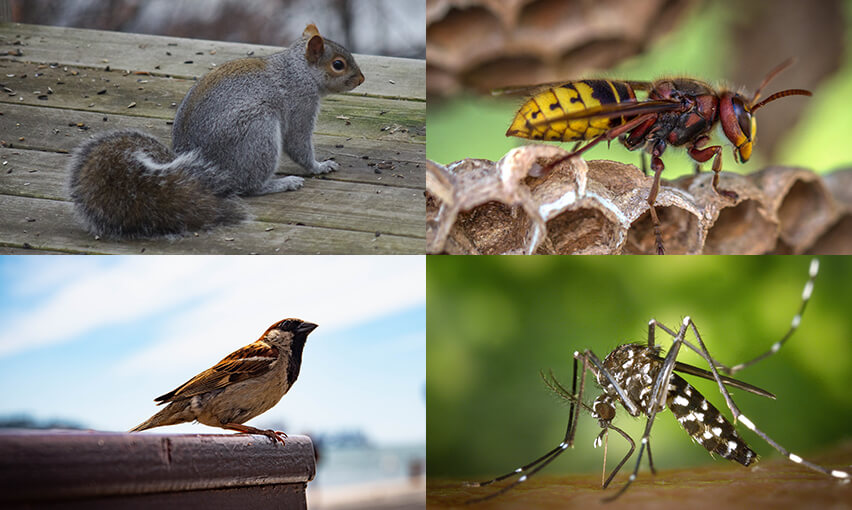 Keeps Pests Out of Your Gutters
It's about more than just keeping out leaves and debris. Gutters are a perfect home for unwanted pests. EasyOn provides protection from mosquitos, bees, rodents, snakes, birds, and other pests.
"Tried many other products. Best bang for the buck."